InvoiceNow - Small Business Invoicing
Without a complicated accounting system
InvoiceNow was created for the thousands of small businesses and the self employed who don't require a complicated accounting system. It allows companies to quickly create professional looking Invoices and Quotes using a database of products and services.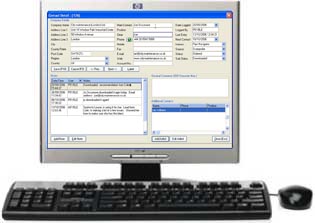 As a bonus, InvoiceNow will also maintain stock levels and can run stock reports to analyse your sales, and help you plan you purchasing.
InvoiceNow allows you to modify you invoice layout to fit your own stationary. In addition we provide a complete report designer to produce professional reports.